NEWS
On this page, I will post information regarding Lloyd's album releases (including re-issues of older material) that he participated in. It is pure pleasure to see that more and more of today's recording artists are coming back to use the musical abilities and creativity of Lloyd Green. Hopefully I will be able to add a lot of information to this page in the near future!
Already released and available:
1) In February 2008, Casey Dilworth recorded a great country album, with Lloyd adding his great steel work. The album can be obtained through Casey's website at www.caseydilworth.com
A Vagabond Dreamer
A great cd featuring real country music from the 80's. This is a cd you are sure to enjoy, if you like country music, as it should be played. This cd features the finest Nashville musicians you would ever want to hear anywhere. I am very proud to say that on piano is the great Hargus "Pig" Robbins, a Hall Of Fame musician who has played on all the big hits from Nashville. I am equally as proud to have Pete Wade playing the lead guitar. Pete has played on more songs from Nashville than you can count and will continue to play on many more I am sure. It was my great fortune to have the great Joe Spivey on fiddle. What a stroke of luck and good fortune. Joe was nominated for 2 Grammy awards this current year. A great player and a gentlemen. I was lucky on drums as well. I was able to have Tommy Wells, who has played on many, many great Nashville hits over the many years he has been in the business. Very nice work Tommy, and I hope we can do more. I had the great Duncan Mullins on bass, listen to the smooth changes, and for giving directions. Good job on both Duncan, and maybe we can do another. If you like pedal steel guitar, and listen closely, I probably do not need to tell you who that gentleman is, playing the instrument, but I proudly will. Ladies and Gentleman that is the great Lloyd Green. I do not think there was a song that came out of Nashville during most of the 1960's, 70's 80's and much of the nineties that you did not hear that steel playing away. I can only you tell that he is a wonderful person, genuine article, good advisor, and one heck of a blackjack player. I do not know what to say about the rythmn player, since he is also, the producer of this cd. How do you thank someone who calls up and says "Let's do something", and then asks if you want good musicians, starts naming a few of them, and then pours his heart into your project. Folks, that kind of caring, and dedication to someone else's project is what we could use more of everywhere. Mark, Thanks for pulling all this together, and Donna Kay as well. You are good people and deserve all the credit for this project. I need to mention two more people who make the nice background vocals. They would be Justin Ryan, and Lori Brooks. Thanks to you two for make me sound good. Remember folks, the musicians on this cd are very important to the outcome of the cd, we cannot do it without them, and they deserve your recognition. Thanks, Casey Dilworth
2) Good News! Three new albums have been released. No need to say more about Peter Cooper, his songwriting ability plus Lloyd's creativity mark another highlight (please see below). Fayssoux's album is a great mix of acoustic and electric music. Lloyd plays steel on some tracks, other musicians participating include Ricky Skaggs and the Whites. Lloyd also plays steel on two tracks of the new James Intveld album.

MISSION DOOR .................Peter Cooper - Red Beet Records
EARLY...............................Fayssoux - Red Beet Records
HAVE FAITH......................James Intveld -Molenaart Records

www.RedBeetRecords.com

www.jamesintveld.com
3) One of the most exciting project Lloyd has ever participated in is the new Peter Cooper album "Mission Door" (soon to be officially released). Peter Cooper, one of the most gifted singer/songwriters in Nashville previously released a mini-album with 5 songs (see information below), the current project is a full album with 12 self-written songs. Lloyd's playing (Steel Guitar and Dobro) on the album goes far beyond the usual use of the instrument in most of today's recording activities, it supports the voice and the lyrics in a way that takes the steel guitar to a new musical level. Two of the songs are available as listening examples, directly from Peter Cooper at http://www.myspace.com/petercoopermusic
Don't miss that one!
4) What a great track! The sampler "The Other Side: Music From East Nashville" (Red Beet Records) contains the song "Wish Me Away" by singer/songwriter Chely Wright. This is another example of pure music - just Chely on vocal and guitar, with Lloyd on steel. The song features a one minute-outro done by Lloyd, without any accompaniment! The song is available at http://www.myspace.com/chelywright
5) The Grascals, multi-awarded Bluegrass band headed by Bluegrass veteran Terry Eldredge, have released their new album "Long List Of Heartaches". Great Bluegrass with a contemporary note. Notable guests include George Jones, Steve Wariner, Dierks Bentley and the Jordanaires. Lloyd is playing on two tracks, the old Merle Haggard standard "You Don't Have Very Far To Go" and "Don't Tell Mama", a beautiful ballad with a haunting recitation by George Jones, beautifully supported by Lloyd! The album was released on Rouncer Records and is available through regular record stores and internet providers.
6) Lloyd plays on five tracks of the new album "Human Condition" by Gary Bennett, former member of the famed retro-country/rockabilly group BR5-49. The album is a good blend of different styles, from regular country to rock/pop flavored material. For ordering information, please visit www.garybennettmusic.com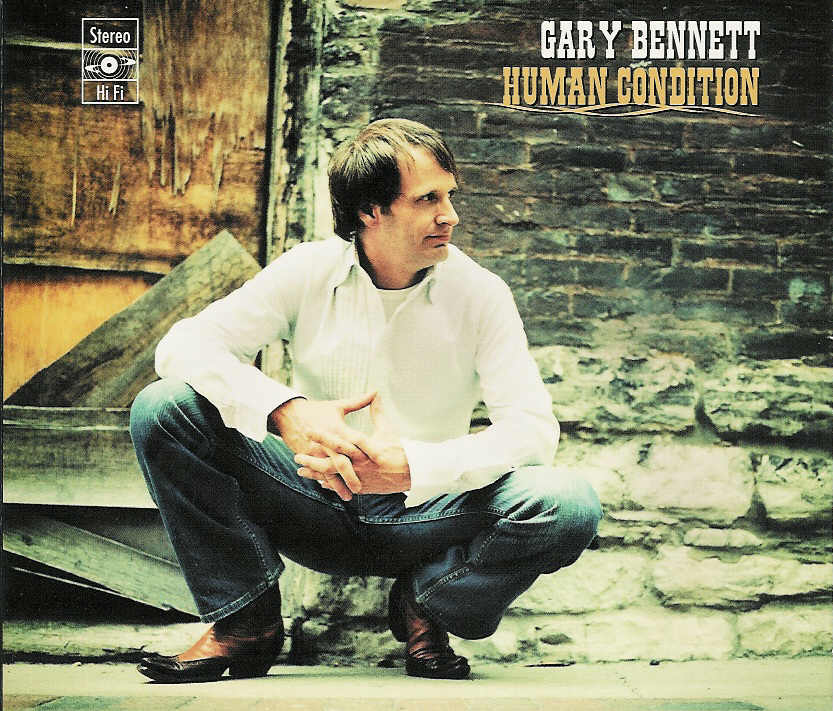 7) This one is a hidden treasure which I have overlooked, too: Laura Cash's CD "Among My Souvenirs", a classic Country/Western Swing album with Laura on vocals and fiddle, Lloyd and Randy Reinhard on steel and several other studio greats like Buddy Spicher, Pig Robbins, Pete Wade, Kenny Malone, Josh Graves and Dennis Crouch. Lloyd is featured on three tracks, Randy Reinhard on 8 tracks and Dobro legend Josh Graves on one track. I hope I can add order information soon!
PS.: Laura Cash is the wife of John Carter-Cash (son of the late Johnny Cash who is also featured on one track)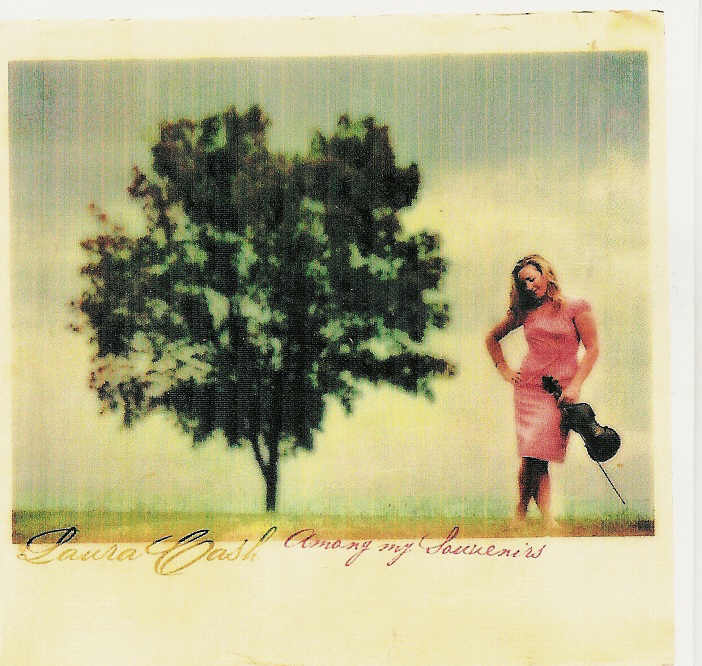 8) John Williamson is a gifted singer/songwriter who recorded his project "The Whiskey And The Highway" in 2005, featuring Lloyd on steel guitar. A fascinating album for those who dig the style of Robbie Fulks and Chris Richards. The CD can be obtained from John Williamson at www.johnwilliamson123.com
9) This is an absolutely fascinating project: Peter Cooper recorded this mini album (5 songs) with nothing else but his voice and guitar, one back-up voice and...Lloyd's steel! You probably have never heard something like that before, Lloyd's playing is going far beyond the regular backing, he is not only supporting the vocals, his playing is corresponding with the lyrics, creating an intensive feeling, giving me chills all the time! With kind permission of Peter and Lloyd, I have added one complete track ("Gospel Song") to the "Soundclips" page. For further information, please contact charlottecooper@comcast.net
10) I know I am late on this one, but I just had a chance to listen to the album "Tumblers & Grit" by singer/songwriter Chris Richards, originally released in 2004. A great album, covering a wide musical spectrum from Country to Folk and Rock. Outstanding song material and Lloyd's tasty steel and Dobro backing - what a combination. For more info and ordering, please visit www.chrisrichards.com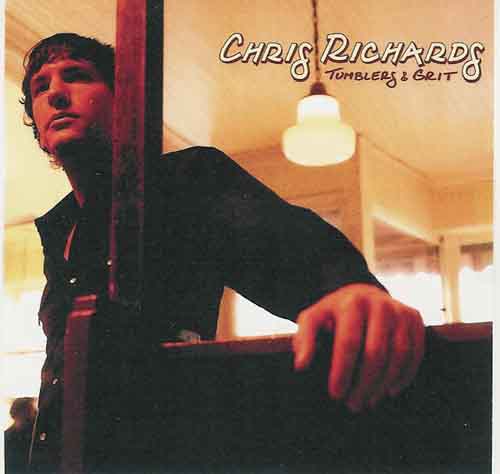 11) The new album "This Real Life" by Steve Wariner contains two songs with Lloyd playing: The beautiful ballad "Stealin' Daytime" and the classic shuffle "Honky Tonk Work Of Art", with a steel intro reminiscent to Lloyd's Little Darlin' days!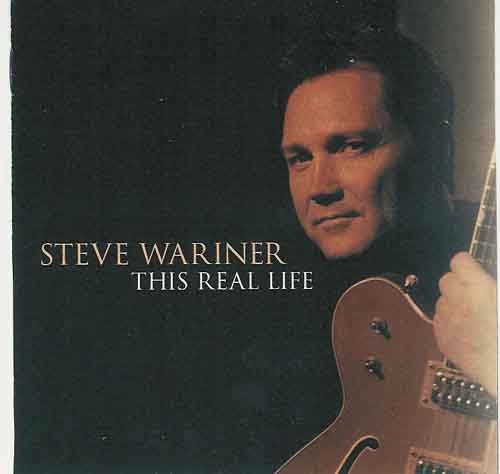 12) Lloyd can be heard on the new album "Water Ways" by Florida-based singer/songwriter Pete Harris, devoted to the relaxed, easy-going lifestyle of the southern beaches.
For more details, please refer to www.peteharrismusic.com
13)The Calhoun Twins recorded a new album titled "Easy Come, Easy Go" which will be distributed through the Ernest Tubb Record Shop. The CD contains 16 songs, all country classics from the Golden Age, done in classic country arrangements. Lloyd plays on 9 tracks, Ron Elliott plays on 7 tracks. This is classic country, with lots of classic steel! A soundclip ("Walking Piece Of Heaven") will be available in the "Soundclips" section in the next few days.
14) The new CD by Robbie Fulks "Georgia Hard" was released on May 17, 2005. Robbie has been known as a briliant songwriter and powerful musician, also as an independent artist who always took his own road besides the commercial mainstream of today's music. Lloyd is featured heavily throughout the album!
Here is a short introduction to the album, taken from Robbie's website www.robbiefulks.com
"When country music was first recorded, around the dawn of the previous century, it was rude, funny and soulful. It was political, too, but not in the chest-thumping, far-right, car-commercial-scoring style of the 2000s. Robbie Fulks' Georgia Hard takes us back to those forgotten values, and reintroduces us to the literacy and warped humor of songwriters like Shel Silverstein, Bob McDill and Roger Miller who could say things like "My uncle used to love me, but she died," and mean it. While most current country music is calculated to form an inoffensive backdrop to the suburban shopping experience, Robbie Fulks writes songs that make you think and feel and quite often laugh out loud. Now, after several years out of the spotlight, he's back with a new album of new songs for a new label. Titled Georgia Hard, it's aimed at country fans who wondered where their music went."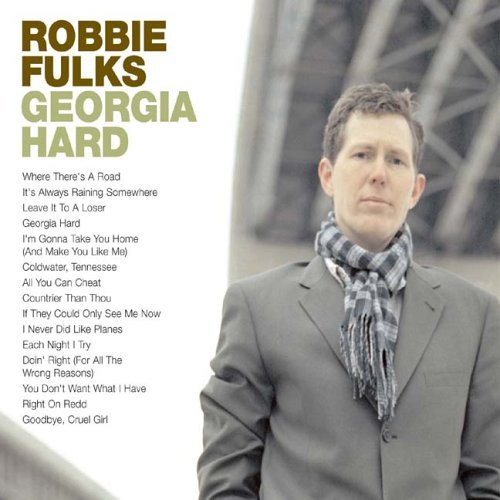 15) Lloyd can be heard on one track of the brand new bluegrass album by "The Grascals", a new bluegrass group around veteran guitarist and vocalist Terry Eldredge (Rounder Records). The group is currently working with Dolly Parton. Lloyd is playing on "Me And John And Paul". This song was nominated "Song Of The Year 2005" by the International Bluegrass Music Association (IBMA)!
16) January 12, 2005: I just received word from Dot and Lloyd about a brand new CD to be released soon:
"Let The Dance Begin" by Jean Stafford
Jean Stafford is a country singer from Australia, the album was recorded in Nashville, featuring Lloyd Green and John Hughey on Steel Guitar. For more information, please visit Jean's website under
Here is a photo of Lloyd and Jean that will be in the album:
17) "Rattlesnake Annie Sings Willie Nelson" by Rattlesnake Annie
Rattlesnake Annie recorded this project of well-known Willie Nelson standards and some lesser know songs. Lloyd Green can be heard on dobro on "Shotgun Willie" and on Steel Guitar on the beautiful ballad "So Much To Do". Please refer to the "Soundclip" page for an MP3 clip of the amazing solo. Further information about the record can be found at www.rattlesnakeannie.com
18) "Hearts In Mind" by Nanci Griffith
This brand-new album by the famous singer/songwriter features Lloyd Green playing Steel on one track and Dobro on three tracks.
19) "Dale Keys" by Dale Keys

Produced by Barry & Holly Tashian, this is the debut record by a gifted young singer/songwriter, originally from Kentucky. The songs are all original, done in traditional and acoustic style. Lloyd Green can be heard on Steel (2 tracks) and Dobro (1 track), also Dan Dugmore provides some tasty playing on Steel and Dobro.

From the liner notes:"...Recording live with Grammy winner Rich Adler in his 16th Avenue studio, we commissioned the best musicians in Nashville - Lloyd Green, Stuart Duncan, Kenny Malone, Sam Bush, Dan Dugmore, Dennis Crouch and Richard Bennett. We hit the jackpot!"

20) "Keeping It Real" by Red Kilby

Lloyd states about the record:

"...I played the solo on "Chrystal Chandeliers" that I never got to play on the Charley Pride "Live At Panther Hall" album. ... It'll take you a long time to absorb all the good steel and other music on the CD, so get prepared for some of the finest shuffles and country recordings to come down the road recently."...

21) "Touch My Heart - A Tribute To Johnny Paycheck" by various artists

Here are a few excerpts from enthusiastic reviews of this project and the well deserved acknowledgement of Lloyd's outstanding playing on the new album as well as his leading role on many of the original recordings. To read the full reviews, please click on the above album title.

"...The album is practically a master class in pedal steel from Lloyd Green, who provided the same service on many of the original recordings.

The mix of Green's stinging steel and Neko Case's powerful pipes on "If I'm Gonna Sink (I Might as Well Go to the Bottom)" is explosive."...

"...Fulks recorded most of these performances with the same core session band

(including Redd Volkaert on guitar and the great Lloyd Green on pedal steel), giving the album a consistent and unified personality that makes this more than a collection of well-intentioned but scattershot single sides, and the

"casting" is inspired, with all the performers ideal fits for their selections."...

"...Here, under the direction of the producer Robbie Fulks, underdogs and mainstreamers take the real measure of him, with a backing band that includes Lloyd Green, the steel guitarist who graced the early years of Paycheck's discography."...

"...And not to be overlooked is the album's in-the-pocket house band, most notably the great Lloyd Green, whose eerie steel guitar licks made Paycheck's Little Darlin' sides some of the most zonked-out and heart-rending country records ever heard, within or outside the mainstream."...

"...Lloyd Green is every bit as high an artist in his field as Dizzy Gillespie was in his."...

22) "Lloyd Green - Master Of The Steel Strings" (re-issue of Little Darlin' material)